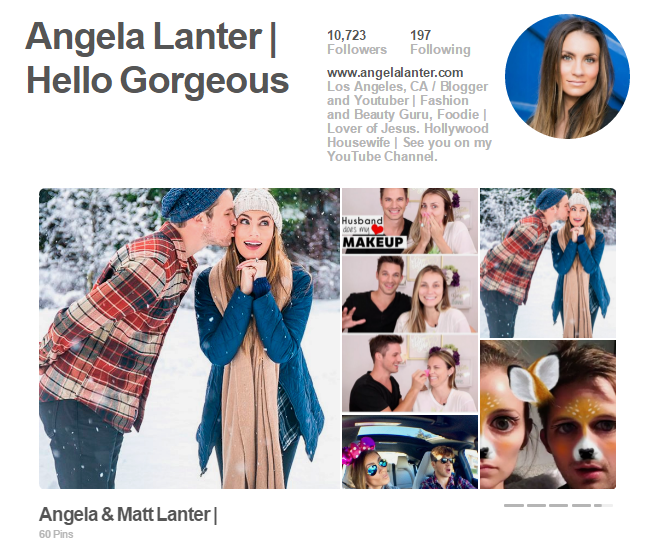 We are working together since October 2016. What I'm doing with Angela is sharing her blog posts and the products that she sells through referral links. Also I'm the responsible for designing the images that we share here. I make cover images for the blog posts and Hide them on wordpress. 
I share content from other users related to the topics that she likes. 
We reach 2.000.000 viewers per month and we get 40/60 visits per day to her website.